Phononic        Silverpoint  ID & Portal UI
Visualizing Data
Interfacing with
the future.

Project
Evolve Refrigeration + Silverpoint Product UI
Services
Branding  /  Product Development  /  UI  /  Illustration  /  Copywriting
Phononic's solid-state, compressor-less refrigeration technology is the first disruptive innovation since the first vapor-compression system was built in 1834. The Phononic game-changers aren't just 'marketing' when they claim it will change the world.
Mellonaid hired us to do the complete product and brand development for Phononic's Evolve Refrigerator and its SilverCore™ software platform. From naming the product, UI design, developing marketing materials, tradeshow exhibits, industrial design of packaging, and various other brand materials, we helped them roll everything out to market.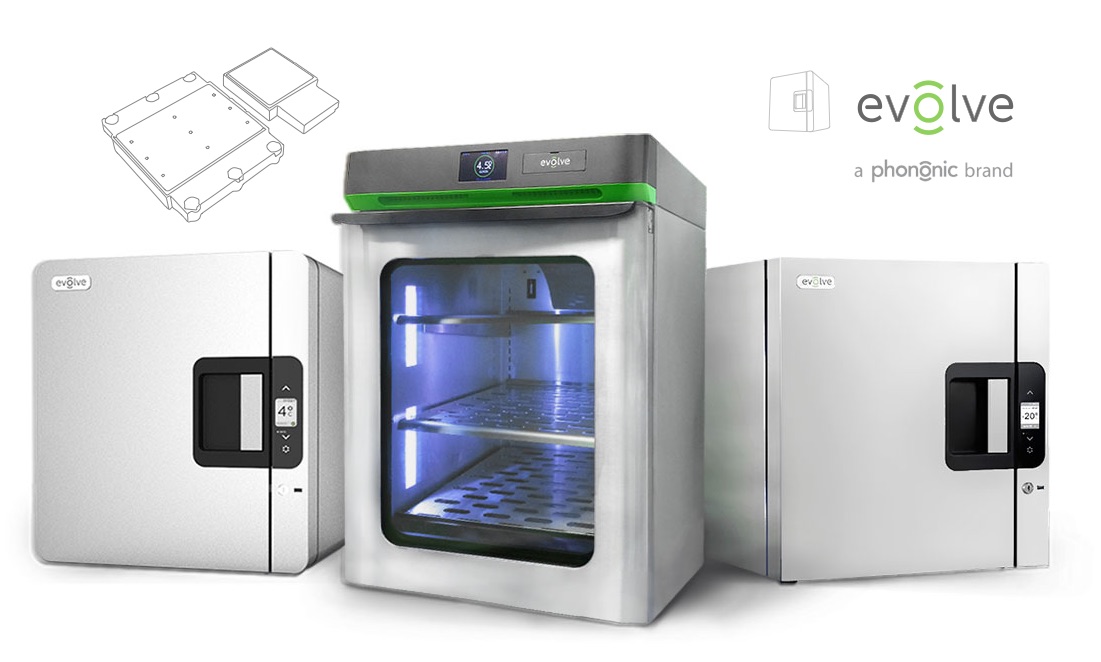 What does a revolutionary
product look like?
Monitoring vaccines, medications and other sensitive materials is crucial to pharmaceutical and medical applications. Phononic equipped their refrigerators with 24/7 wifi connected temperature monitoring and data logging using their SilverCore™ remote software.
We collaborated with the Phononic engineering team to create a UI that would help users visually interpret and control their crucial data — system-wide or on an individual basis. This included audible and visual alerts of temperatures, door ajar and other system events, data log readings and reports.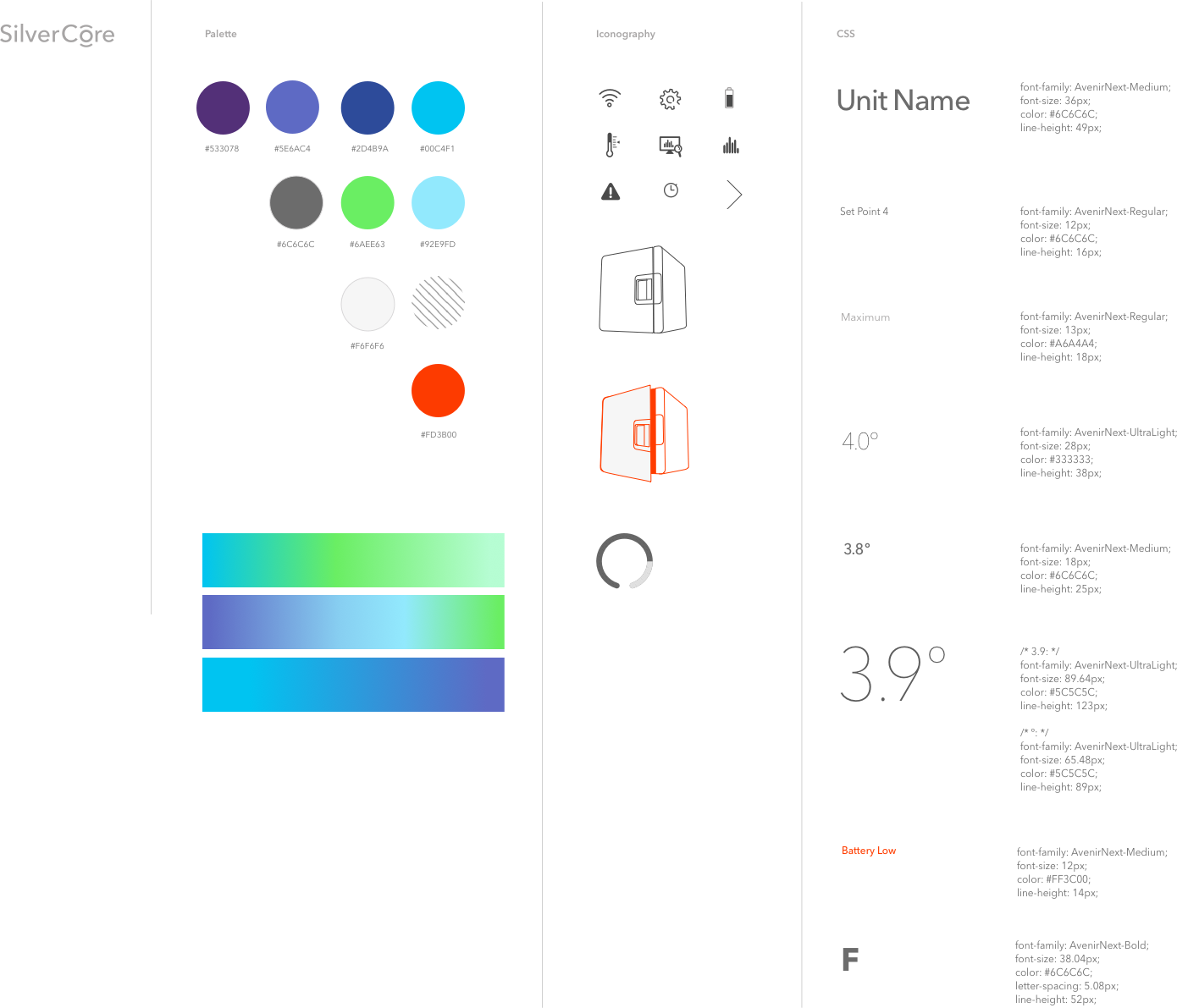 Evolve Portal UI — Data Visualization of Temperature Monitoring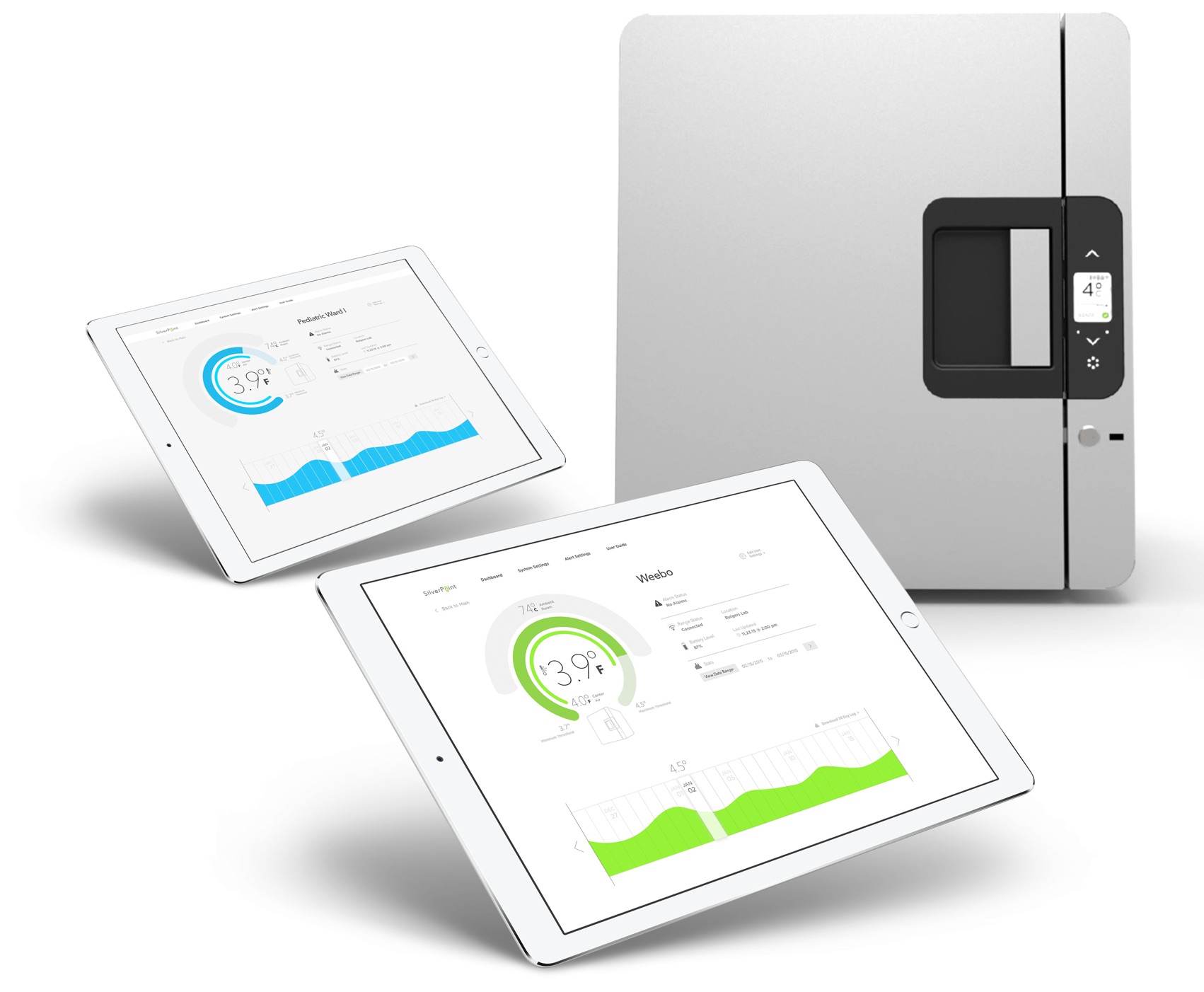 Evolve Product UI — Iconography and User-Flow Mapping
Navigating the Product
After many rounds of testing on the integrated user experience of the hardware product interface, operation of the hardware sync, and the SilverCore™ remote dashboard UI, we finalized the iconography and user-map for the Evolve product experience.
Evolve Product Collateral and Packaging
Phononic Overview Brochure