NCSU       POOLE COLLEGE OF MANAGEMENT    ERM

Navigating the Risk Management Landscape

How do you manage levels of risks and seize opportunities when terrain is constantly shifting?
Position yourself with the experts.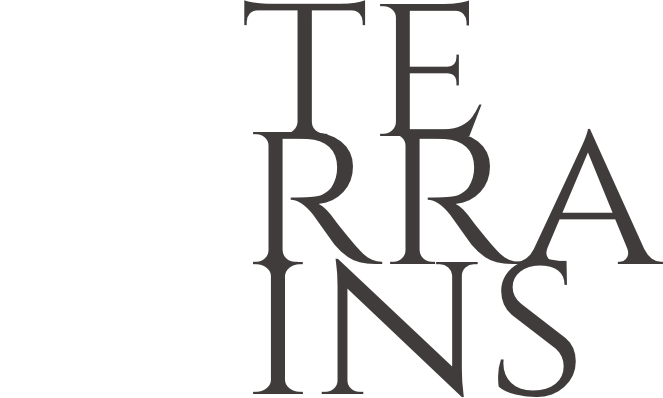 erm.ncsu.edu
NC State University College of Management — Enterprise Risk Management Initiative
Businesses are continually seeking new tools and methods that will help them manage risk effectively and competitively across enterprise.
With the help of a $1 million commitment from the Bank of America Foundation, the NC State ERM Initiative is pioneering the development of this emergent discipline through outreach to business professionals —and education for the generation of business executives.
With a unique contributory corporate board consisting of fortune 500 company industry advisors — including Coca-Cola, UPS, PayPal, IBM, Harley Davidson —Petrie Creative focused their brand positioning around their thought leadership and wealth of expertise. By developing a creative strategy around their existing repository of new articles, abstracts, research and other ERM issues, they have been able to create a loyal following of professionals and students online, as well as an elevated respect in their industry.

brand campaign concept + visuals   /   brand messaging   /   supporting graphics  /  website design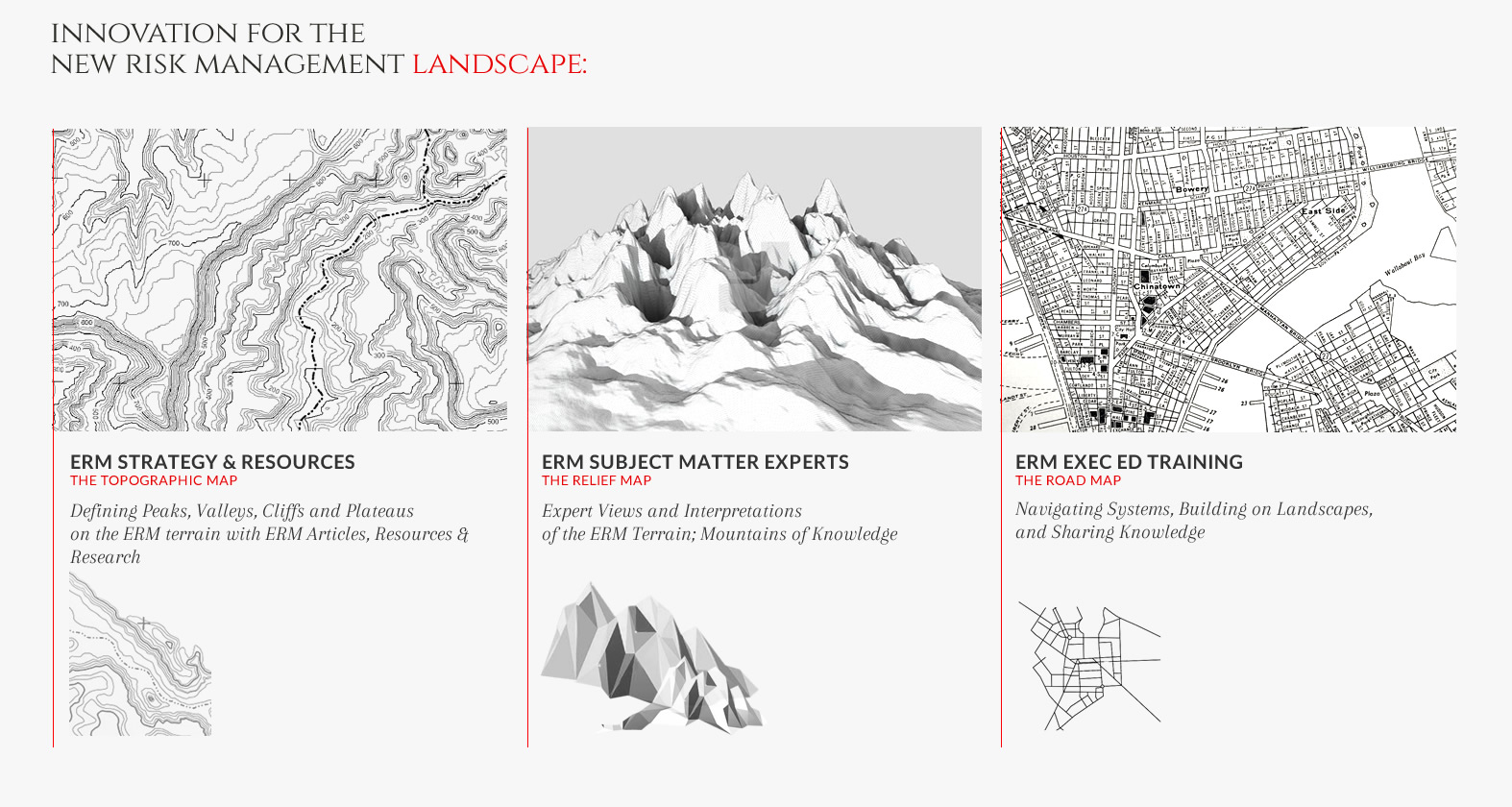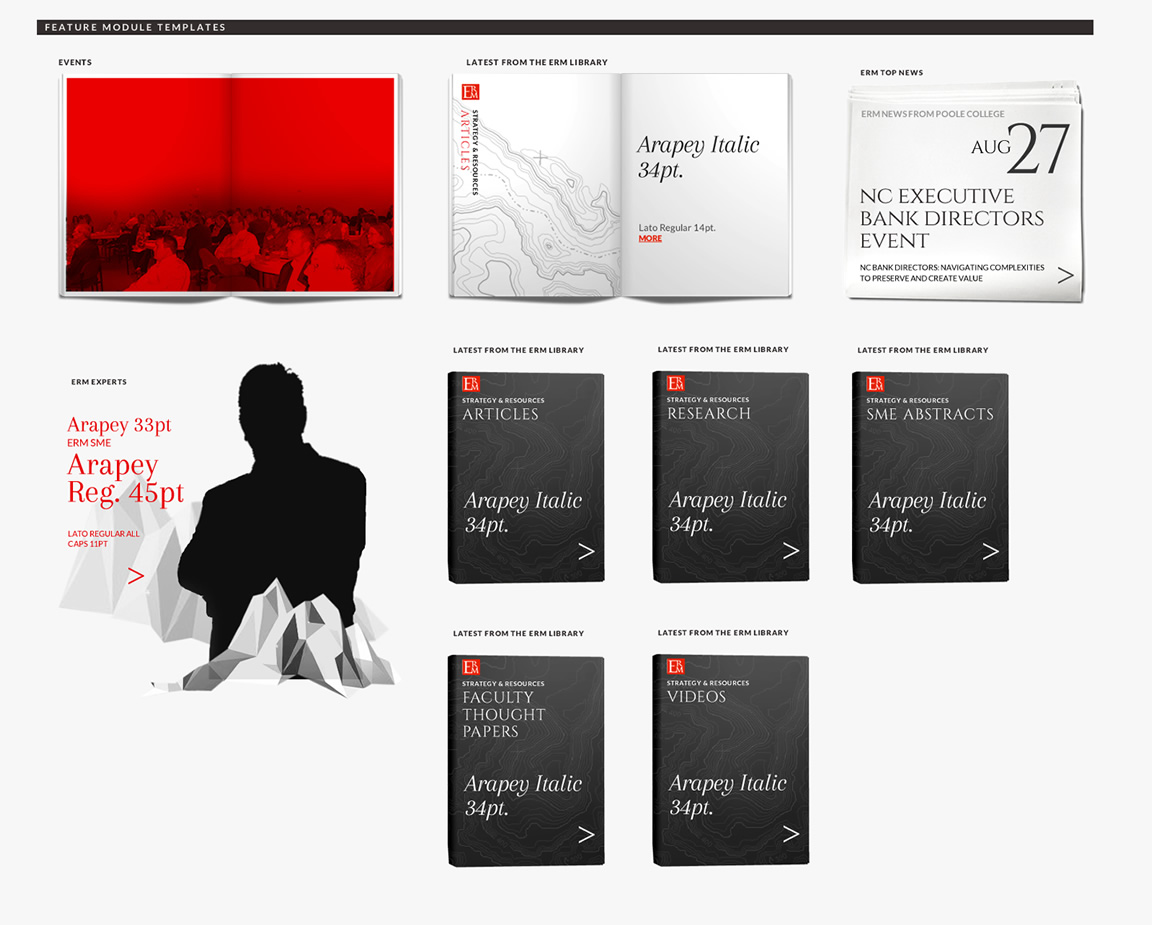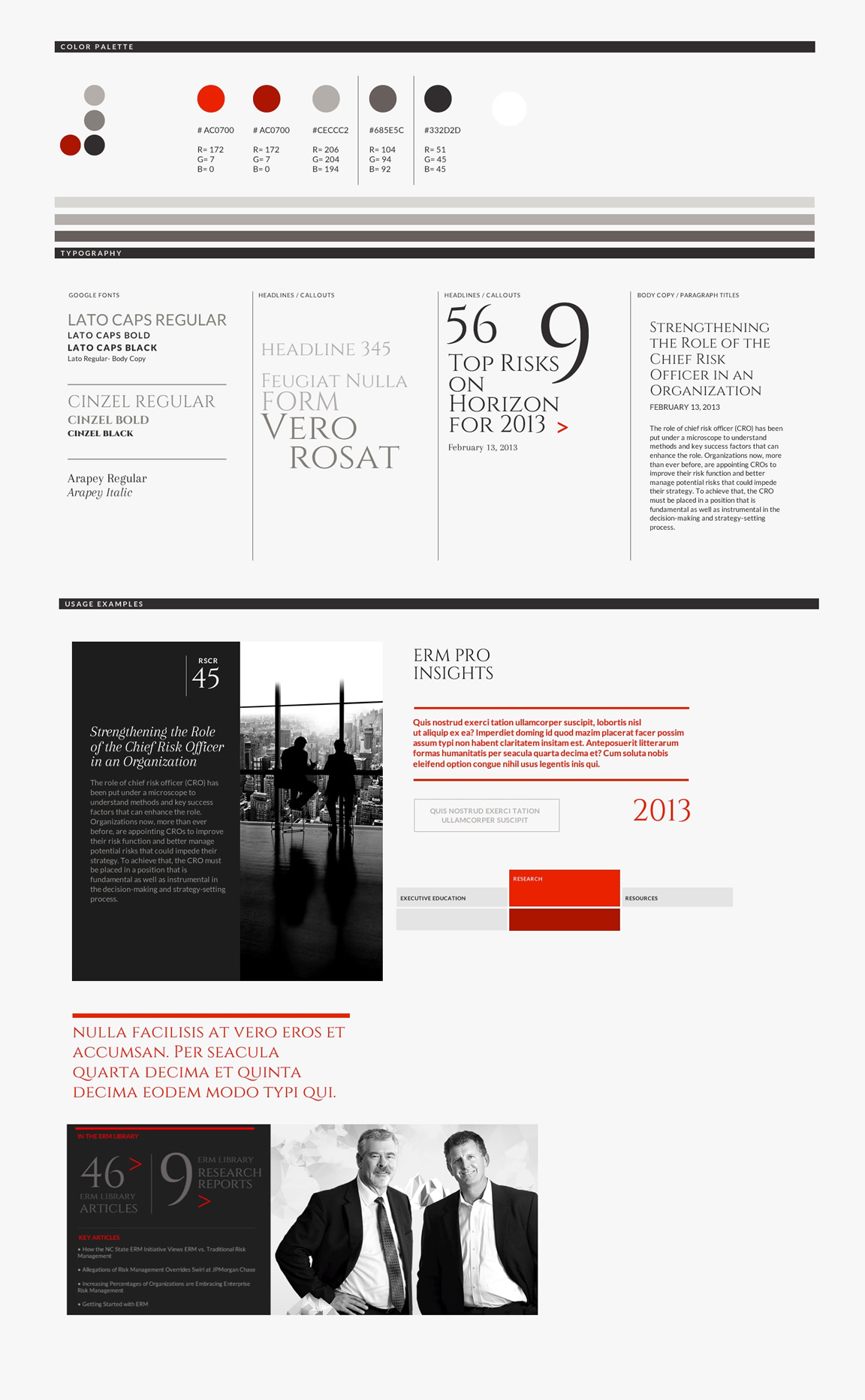 photography style
To meet the ERM's goal to be recognized as ERM industry leaders, we recommended a shift in the photography style for their subject matter experts (SMEs) that reflected this position. Former NC State University headshots for redone in the Hunt Library with a new level of leadership.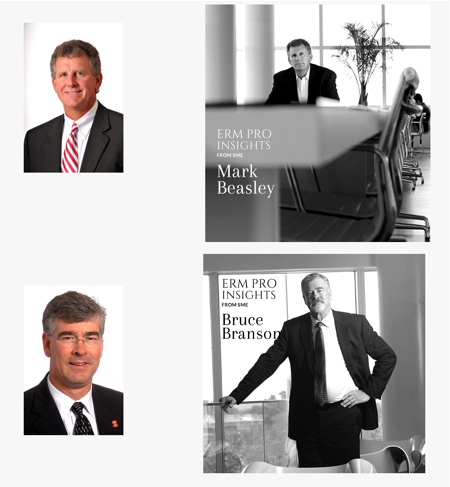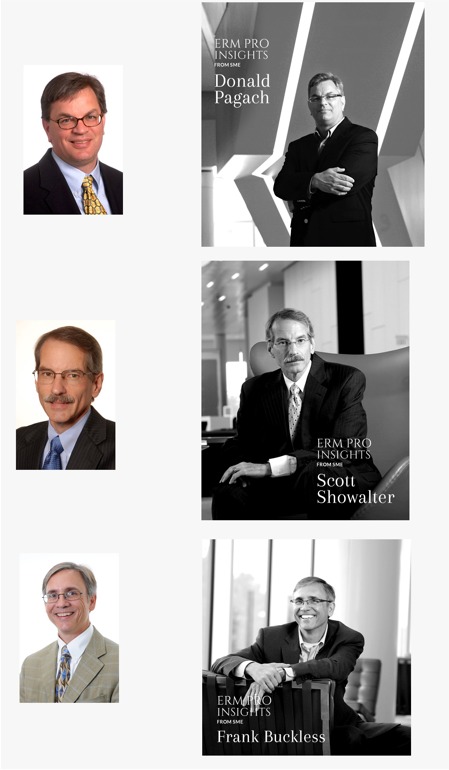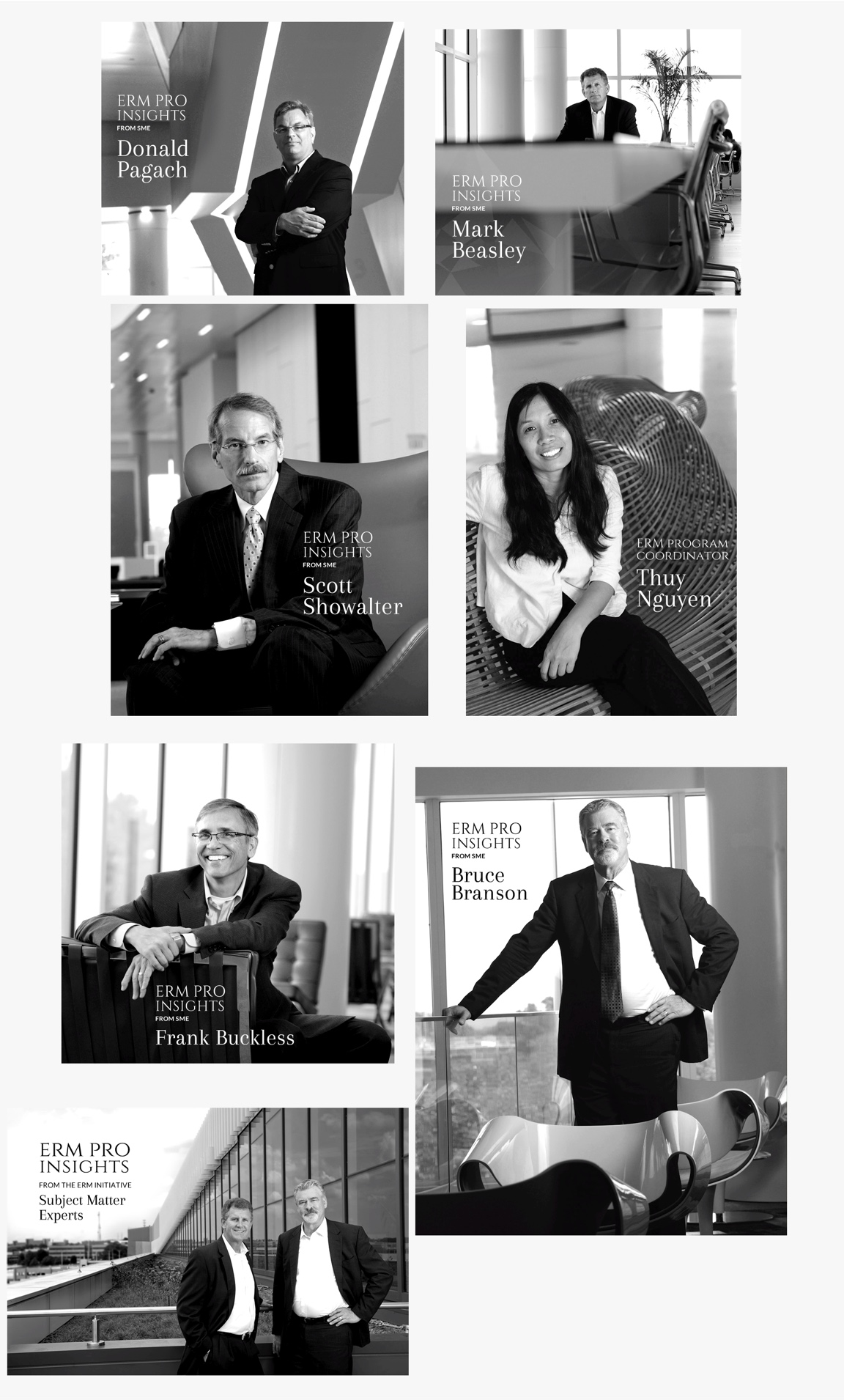 website design
Application of the visual brand elements and theme concept